£9.00 - £12.00 per hour (salary will rise after a successful 6 month probation period; comprehensive training & development opportunities and up to 6 weeks annual leave)
Are you looking for a role that can make a real difference to children and their families? If you have worked with children and would like to be part of a friendly and supportive team, consider joining us.
£35,000 - £45,000 depending on experience (plus relocation allowance, company pension, CPD opportunities; see further information for further benefits)
We are looking for an experienced, innovative, and inspiring Registered Manager with strong leadership skills to join our friendly team. If you are committed to making. areal difference, please contact us.
£18,000 - £21,000 (full time / permanent)
Social Work Assistants are an integral part of the assessment team, working alongside Social Workers, the intervention & therapy team, and the teams in the residential houses undertaking family assessments.
£22,000 - £25,000 (pro rota)
We're looking for two Deputy Team Leaders who will assist in the management, operation and smooth running of the service alongside the current Team Leaders including direct support with the families in the residential houses.
Practitioner Psychologist
Band 7 - 8a / £34,000 - £50,000 (plus company pension; relocation package; permanent contract with sick pay & annual leave. Preceptorship available)
Your chance to be therapeutic in a truly person-led, flexible, focused and autonomous way, in a beautiful and nurturing setting, with all the security and freedom of a contract and a skilled and experienced support team.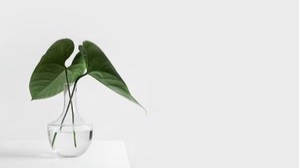 what people say about working for us